SATURDAY, NOVEMBER 2
Central Park, Huntington Beach
For Navigation: 6630 Lakeview Dr, Huntington Beach, CA 92648
**Please see Central Park Parking Map at the bottom.
---
SUNSET LEAGUE
The Sunset League is an eight-school conference divided into two four-team leagues: SURF and WAVE.
Although CDM is only competing against the Surf teams, all Surf and Wave teams will be in the same race.
BOYS CROSS COUNTRY
Surf League — Corona del Mar, Edison, Los Alamitos, Newport Harbor
Wave League — Fountain Valley, Huntington Beach, Laguna Beach, Marina
GIRLS CROSS COUNTRY
Surf League — Corona del Mar, Fountain Valley, Los Alamitos, Marina
Wave League — Edison, Huntington Beach, Laguna Beach, Newport Harbor
---
WHERE TO MEET THE BUS *Not the same location as the bus to practice*
The bus leaves CDM at
6:00 am
Saturday morning from the Bus Turnaround.
The bus turnaround is on Mar Vista Dr. behind the 300 building
All athletes should be on the bus.
The bus will return to school after the last race.
---
WHAT YOUR ATHLETE SHOULD BRING TO THE MEET
1. Wear the uniform
2. Water
3. Light snacks
4. Warm-up shoes / Running shoes
5. Racing flats (if you have them)
6. Light jacket and pants
---
RACE SCHEDULE  Please be at the Team Tent 90 minutes before your race.
The Coaches will let the athletes know which race they will compete in.
Jr. Varsity Girls 8:00 am
Jr. Varsity Boys 8:30 am
Frosh/Soph Girls 10:00 am
Frosh/Soph Boys  10:30 am
THERE WILL BE AN AWARDS CEREMONY AFTER THE LAST RACE.
---
SHOE TAGS
We will have SHOE TAGS at this race. The team is charged $10 for each shoe tag not returned the day of the race. Parents, please help by reminding the athletes to return their shoe tags back to our team's check-in table before their cool-down run. Your help with shoe tags is greatly appreciated!
---
RESULTS
Great news!  Finished Results is timing this race so we'll have LIVE results.  Download the App (image below) before the race.
---
SNACKS, WATER, AND HELP AROUND THE TEAM TENT
Please use the link below to Sign-UP to bring snacks, water, and other volunteer opportunities.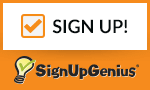 ---
PARKING
There are two places to park for the race.
Park on Central Park Dr.
Park at the Sports Complex: 18100 Goldenwest St, Huntington Beach. $1 – Parking machines take coins and $1 bills. Pedestrian crossing is at Talbert St.